Standard First Aid Course Overview
In this Standard First Aid Certification Course you will learn: Standard First Aid techniques, methods and procedures. Including Injury, Medical, Weather, Environmental and Poison emergencies.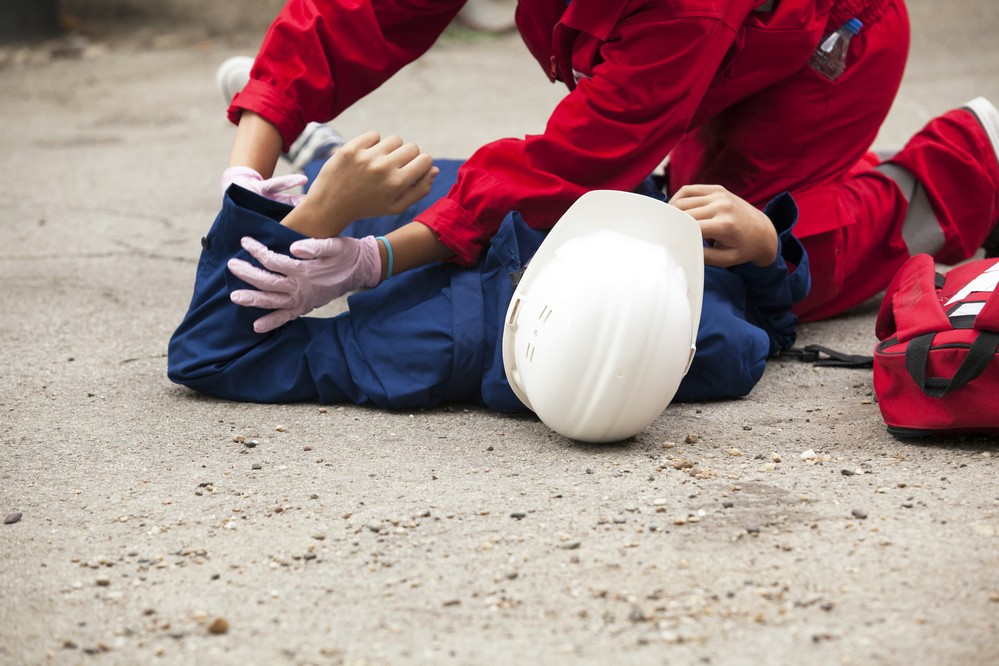 STANDARD FIRST AID CERTIFICATION
COURSE SUMMARY
Injuries and medical emergencies are a common cause of death, but many can be prevented with proper training. Knowing how and when to respond to a medical emergency is a critical lifesaving skill. Learning the techniques through our Standard First Aid certification will ensure that you are prepared to assess the scene for safety and respond when faced with a medical, injury, weather related or poisoning or other emergency waiting for the ambulance and qualified EMS (Emergency Medical Staff) to arrive.
WHAT'S IN THE COURSE?
STANDARD FIRST AID
First Aid Basics – An overview of scene and victim assessment, how and when to determine if First Aid care is needed, when to call EMS and Good Samaritan laws.
Medical Emergencies – These are subtle and sometimes hard to identify emergencies. Topics covered include breathing problems such as asthma, choking, tongue and airway obstruction, allergic reactions, heart attacks and cardia arrest and how to tell the difference, fainting, diabetes and low blood sugar, stroke, seizures and shock.
Injury Emergencies – These are obvious physical injuries usually causing obvious signs and symptoms. Topics covered in this category are external and internal bleeding caused by trauma, amputation, stab or punctures, gunshots or any other sharp or blunt force trauma, eye injuries, chest wounds, head neck and spine injuries, broken bones and sprains, burns and electrical injuries. Covers dressings, bandages, splints and tourniquets.
Environmental Emergencies – Identify and respond to insect and animal bites and stings. Includes stinger removal, snake bite treatment, recognizing anaphylaxis and when and how to administer an epi-pen.
Weather Emergencies – Topics include heat related emergencies (HYPERTHERMIC) like heat cramps, heat exhaustion, heat stroke, cold related emergencies (HYPOTHERMIC) like frostbite and hypothermia. How to identify and treat these conditions as well as when to call EMS.
Poison Emergencies – Covers topics such as both known and unknown ingested poisons, alcohol intoxication, drug overdose, carbon monoxide poisoning, plant poisoning. Includes how to identify and treat all covered topics as well as when to call both Poison Control and EMS.
Rescuing and Moving Victims – How to safely and quickly assess both a scene and/or victims to determine if it is safe to rescue and or move them to a safe area and how to do so. Includes scenes such as water, ice, electrical emergencies, hazardous materials, crashes, fires and confined spaces. Also covers how and when to move a victim safely using the clothing drag, blanket drag and extremity drag.
FIRST AID CERTIFICATION
Taking and passing the First Aid certification quiz is critical in determining which skills you have learned and what procedures you need to review.
Each course includes an embedded quiz that can be completed as you advance through the course training modules.
The final quiz consists of multiple-choice questions designed to assess key aspects of correctly administering First Aid.
All incorrect answers can be reviewed and corrected before purchasing your certification.
Take the quiz as many times as you like and pay only after you are satisfied with your results.
FIRST AID RECERTIFICATION
Certifications provided by NewLife CPR expire after two years of completion, in compliance with AHA guidelines.
Each course can be used as a refresher course and you should be able to complete your recertification with ease, while ensuring you are up to date on your knowledge and skills.
Your user dashboard will alert you to expiration dates and allow you to review and complete the quiz for recertification in less than 30 minutes.
FIRST AID CERTIFICATION VALIDITY
There are many options available for completing First Aid certification. NewLife CPR offers quick, easy certification for everyone.
Our students enjoy the same benefits as those who complete in-person instruction from the American Heart Association. NewLife CPR/First Aid certification courses are written and endorsed by AHA trained instructors.
NewLife CPR OVERVIEW
Busy professionals, laypersons, healthcare providers and others are choosing New Life's online First Aid certification training as a more affordable and convenient option for achieving certification.
NewLife CPR provides course options that can be completed quickly, for a fraction of the cost, when compared to in-person courses.
Our online First Aid certification training course allows you to complete lessons virtually, take the First Aid quiz and receive your certification immediately.
NewLife CPR provides convenient, efficient virtual First Aid certification training courses written and endorsed by AHA trained instructors.
Each course is delivered in multimedia format.
Completing your First Aid certification online allows you to receive training at your convenience.
You can start, pause and rewind videos, download the free training guide and return to review courses for free at any time.
Our embedded assessments allow you to complete the quiz as you advance through the content. Pay only after you pass the quiz and you will immediately receive a free temporary wallet card and certificate by email.
Hand signed materials are mailed within two business days.
Get your CPR certification TODAY!